Night Marcher – Mistakes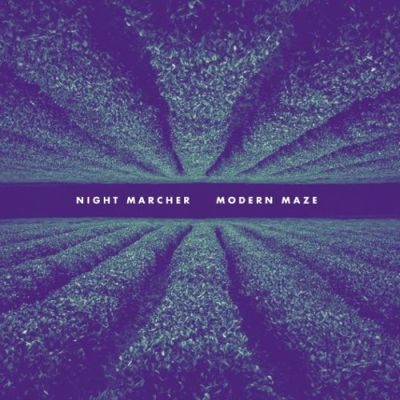 Night Marcher is the new psychedelic-steeped rock & soul project from singer-songwriter Rob Reinfurt of The Weekenders.
Reinfurt resides in Salt Lake City, Utah and is set to release his album Modern Maze as a solo artist.  His songs are all about reflection and transformation, as Reinfurt has emerged from a tumultuous period in his life where he was at odds with the law and with himself.  He made the choice to follow his musical passion and not dissipate his talent on selfish and fruitless endeavors.
Mistakes is one of two singles released before Modern Maze drops and it shows Reinfurt in introspective mode as he gently, but pensively looks back at and owns the past, intoning in a light register, "Farewell my friends / It's time to part ways / We've got trouble to claim."  A sedate cycle of simmering cymbals and subdued drum beats keeps the song on track, along with contemplative piano and slightly warped, trembling synth notes.
Mistakes unfolds unhurriedly, but with a rising sonic intensity from the added strings frisson, lifting higher with Reinfurt's dreamily drawn out vocals.
[soundcloud url="https://soundcloud.com/nightmarchermusic/mistakes-1″ params="" width=" 100%" height="166″ iframe="true"/]
If you like what you hear from Night Marcher, make sure to give them a like on Facebook by clicking here & a follow on Twitter by clicking here.