The Chainsmokers – Don't Let Me Down (Illenium Remix)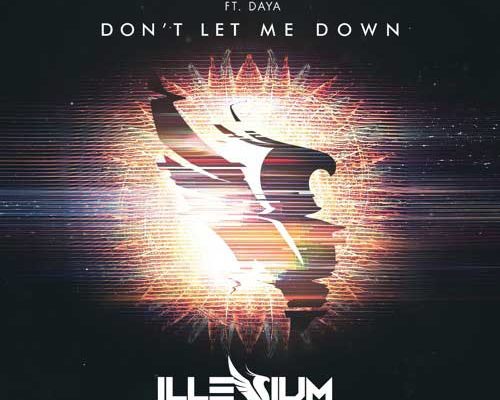 Those who know me can attest how I tend to have a very broad range of music that I enjoy. While EDM is not near the top of the list of genres I frequently listen to, I can definitely enjoy a quality song remix that catches my ear & strikes a chord with me.
This is exactly what happened when I was recommended to check out an artist like a number of others that are set to blow up in 2016 & if the remix of The Chainsmokers' Don't Let Me Down is any indication of what Illenium has to offer, he will do just that.
Ever since I first listened to Don't Let Me Down, I could not help but dance & sing along to it from start to finish. The infectious beats are synchronized perfectly with guest vocalist Daya's beautiful voice. I felt every single word she said while being transformed to a nice place via the beat.
Illenium's remix of Don't Let Me Down will go straight to your main playlist for the rest of the year after the first listen. I know because that is exactly where it is at for me!
[soundcloud url="https://soundcloud.com/illeniumofficial/the-chainsmokers-dont-let-me-down-illenium-remix" params="" width=" 100%" height="166″ iframe="true"/]
If you like Illenium's remix of Don't Let Me Down, give him a like on Facebook by clicking here & a follow on Twitter by clicking here.