The She's – Cherry Red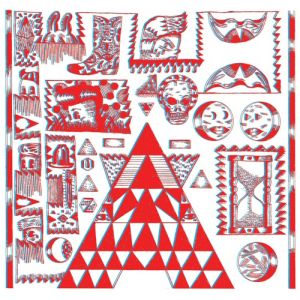 Sunny noise-pop four-piece The She's hail from San Francisco and its members blaze through one accomplished, tuneful, retro-beach-pop stunner with Cherry Red, the A-side of a new split 45, shared with The Dry Spells and out as a limited edition run on Empty Cellar Records.
Cherry Red was produced by Patrick Brown at Different Furr and features Hannah Valente (vocals), Eva Treadway (guitar), Sami Perez (bass), and Sinclair Riley (drums). They joined forces as best friends and musical buds in 2007, rocking out with Ramones covers in Hannah's basement, and released their debut album, Then It Starts To Feel Like Summer, in 2011. The band has performed locally over the past few years, opening for acts like Girls, Surfer Blood, and Yuck. With Cherry Red, they are carrying the momentum of their first album and live shows into the upcoming year when a new EP is expected to drop in April.
On Cherry Red roiling guitar lines and a handclap-like, percussive drum beat light up the swoon-inducing, harmonizing female vocal croons. A bouncy beat and distorted guitar turmoil blast out of the speakers while woozy lulls with touches of organ notes and the sweetly cooed vocals of "…just keep painting my lips cherry red." punctuate the snappier sonics. Hannah and band mates slide through the final surf guitar-careening pass, cheerfully intoning "Way back then / there was no end / Full speed ahead…" It's one wild and fun ride that one wishes would never end.
[soundcloud url="https://soundcloud.com/emptycellarrecords/the-shes-cherry-red" params="" width=" 100%" height="166″ iframe="true"/]
If you like what you hear, give them a like on their Facebook page!