Rick's Mondo NYC 2017 Preview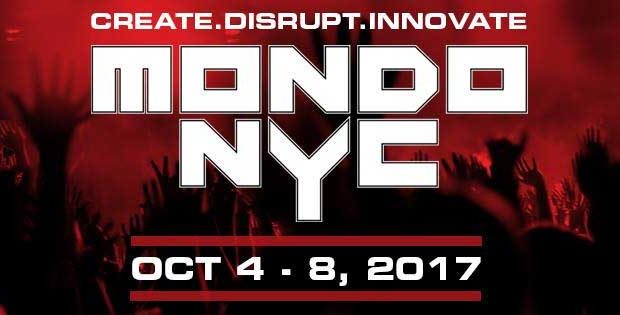 MONDO NYC 2017
Global Business Summit and Music Festival
October 4-8, 2017
Music, Technology, and Radio Panels To Be Included in Business Summit Hosted by New York University with Showcases, Meetups and Performances at Rockwood Music Hall and Other Venues
"Experience the Future of Music and Technology" at this year's Second Annual Mondo NYC Festival & Global Business Summit! Recently having announced their full agenda and artist showcase schedule for this five-day event taking place Wednesday, October 4th through Sunday, October 8th, this year's highlights include collaborations with RIAA, Spotify, NYU and more.
Partnering with the NYC Mayor's Office of Media and Entertainment, the Recording Industry Association of America (RIAA), New York University (NYU) Spotify, and international export agencies among others – the summit aims to unite artists, fans, innovators, and industry execs with an aim to empower artists and bring new ideas into the continually changing world of today's music business.
New York University has been tapped to host the daytime business summits which will include unique industry panels and speaking engagements, while the headquarters for the planned nightly showcases and meetups will be held at the legendary Rockwood Music Hall on its THREE stages. Some of the unique daytime panels will include the "RIAA Programming Partnership & Spotify-Hosted Reception" in which the RIAA will discuss its mid-year industry revenue numbers along with the included "Streaming Revenue & Policy in One Hour" with guests Cary Sherman (RIAA CEO), Mitch Glazier (RIAA President) and Joshua Friedlander (RIAA SVP Strategic Data Analysis) along with key industry representatives;  "New York City – The Opportunities & Challenges" which will addresses navigating New York's music ecosystem; "The Music & Technology Law Symposium, a Mandatory Continuing Legal Education Program (MCLE)" day-long seminar of panel content specifically geared towards content producers, right's owners and providers, and over 40+ more panels and discussions ranging from Music Journalism to Performance!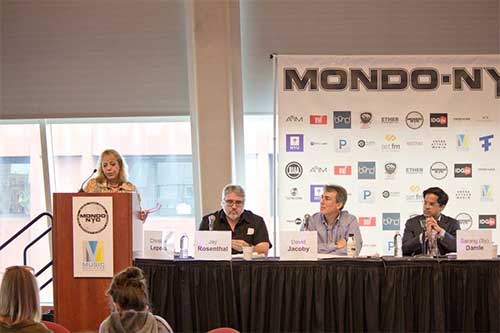 And with over 150+ official Mondo showcase artists performing at venues from Manhattan to Brooklyn like Bowery Electric, Pianos, The Delancey, DROM, Berlin and Brooklyn Bowl – some of them will include Brass Phantoms (Ireland), The Skins (USA), Eli Tyler (USA), MANU LANVIN (France), RIVAH (Australia), Alpines (UK), Stealth (UK), Tusks (UK), Christopher The Conquered (USA), Carnival Youth (Latvia), Birthday Club (USA), Austerity (UK), Jeremy And The Harlequins (USA), DillanPonders (Canada), Supercel (USA), William Crighton (Australia), BARQ (Ireland), Talos (Ireland), The Gold Magnolias (USA), Angel Snow (USA), Frank Bell (USA), Luke Yeoward (Australia), Shy Kids (Canada), Mt.Wolf (UK), Tokyo Taboo (UK), Girl Skin (USA), Merci Raines (USA), Climbing Trees (Wales) and many more.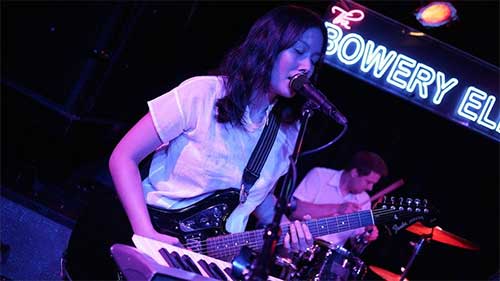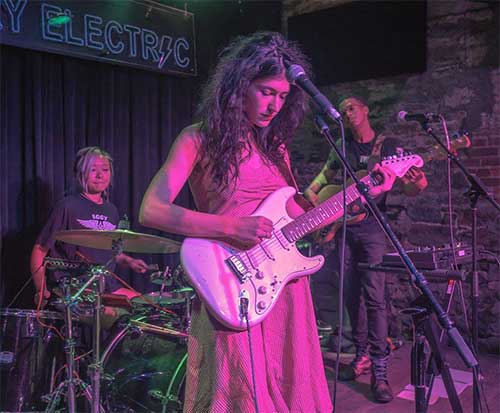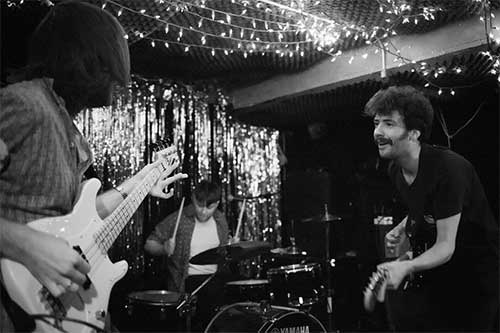 Other Music/Technology and Indie/DIY/College/Radio panels also include "How Streaming Playlists Work and How to Get on Them"; "It's Time to Pay Attention to VR"; "Music AI: Learning to Groove with our Robot Overlords"; "With a Little Help from my Fans: How Fans Grow Fanbases" and an "Internet Radio Roundtable" just to name a few.
Artists, Fans, Industry Execs, and Creatives will have plenty opportunities to learn, network, perform, and help further understand and build this ever-growing, ever-evolving music industry at this year's second annual Mondo NYC Festival & Global Business Summit on Wednesday, October 4th – Sunday, October 8th!
For More Information and TICKETS to MONDO NYC, VISIT: www.Mondo.nyc
OR
Facebook.com/MondoFestivalNewYork