A Deer A Horse 06-09-18 (Live @ Gutter Bar)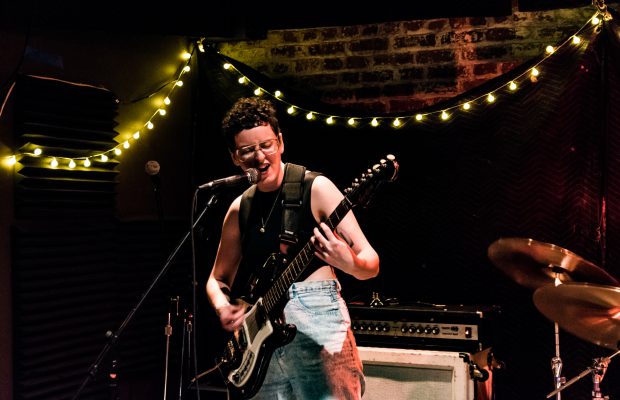 Headlining the stacked El Goodo Northside Festival Showcase at Gutter Bar was A Deer A Horse. A few of my musician friends have been tipping me off to see this band as they are one of Brooklyn's best kept secrets. However in my opinion that should not be for long.
Even though their set was only 5 songs long, the trio of Rebecca Satellite (guitar & vocals), Angela Philips (bass & vocals) & Dylan Teggart (drums) put on the most intense sounding set of the entire festival.
They started off with their latest single Cold Shoulder which was a great opener to get the Gutter Bar crowd hyped. Gave It Up resonated in many ways with the crowd & rightfully so with its powerful lyrics. Blemish & the kick in the face intensity was a perfect way to end the set.
After seeing them, I fully understand why my friends kept telling me I just had to see this band no matter what as I would become an instant fan. So thank you to them. I highly encourage you to check them out & you will see why they will blow up in no time!
Setlist:
Cold Shoulder
TCB
Gave It Up
Double Wide
Blemish