Boytoy 06-14-14 (Live @ Grand Victory)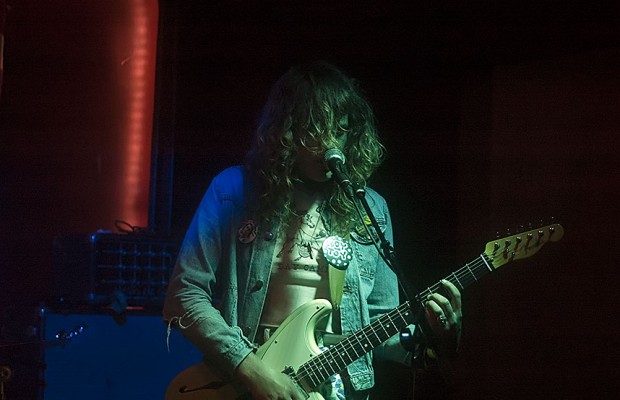 After losing my Boytoy virginity two nights earlier at The Silent Barn, I was back for some more as they played the Papercup Music Northside Showcase at Grand Victory.
When I first arrived, the place was literally packed from the stage to the entrance & I had thought about skipping. However I regained my clarity & told myself I just had to hear more of them especially my personal favorite Postal.
The 11 song set opened up with a fun version of Stupid World which went right into a fast paced Road Head which sounded really good!
The 5th song TV Dreams was our first appearance of a track from their recently released self-titled EP. This was followed up by Shallow Town which I have added to my Boytoy favorites list.
As you would expect, I was pumped when they started to play Postal which kicked ass much like it did two nights earlier. I absolutely loved the intro to Runner which if I dare say has a definite Beast Make Bomb feel to it.
Overall this was a great set that I am glad to have not skipped out on as I would have missed out on all of the awesomeness!
Speaking of awesomeness, I would like to give a special shout-out & thanks to the woman who helped me get a nice video recording position along with chasing away people who would get in direct line of the shot. I wish I caught your name as I wanted to thank you & buy you a drink of your choice but when I turned around after the set, you were gone. If you ever read this, feel free & reach out as I will repay you for your help!
Setlist:
Stupid World
Road Head
Visits
Pulp
TV Dreams
Shallow Town
Bad B
Helluva
Postal
Runner
Blazed