Girl Skin 06-10-17 (Live @ Knitting Factory)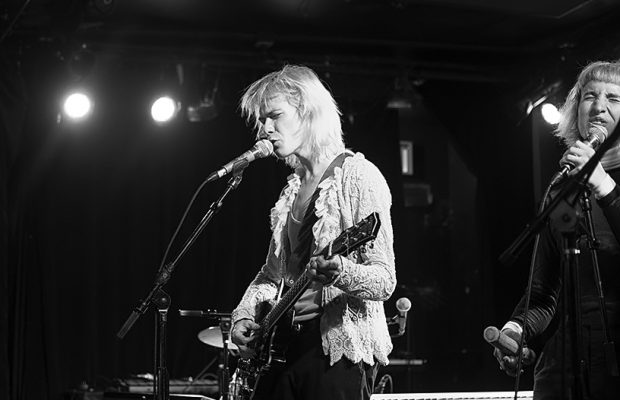 Day 3 of my 2017 Northside Festival had me making an early afternoon appearance at Knitting Factory for the Audiofemme x glamglare Showcase to see Girl Skin. After an all night party session, I admittedly had trouble getting started for the day so I missed the first song.
I decided to check out Girl Skin after hearing some of their songs on Soundcloud as their sound really intrigued me. The band did not disappoint as their live set performance went well beyond my high expectations going in. I definitely was left impressed by their vocal harmonies & stage presence that matched the raw feelings & sound of each of their songs. A definite highlight for me was the closing track Bite Real Hard.
Check out Girl Skin by giving them a like on Facebook by clicking here & a follow on Instagram by clicking here.