Jake Burns 06-22-18 (Live @ Forest Hills Stadium)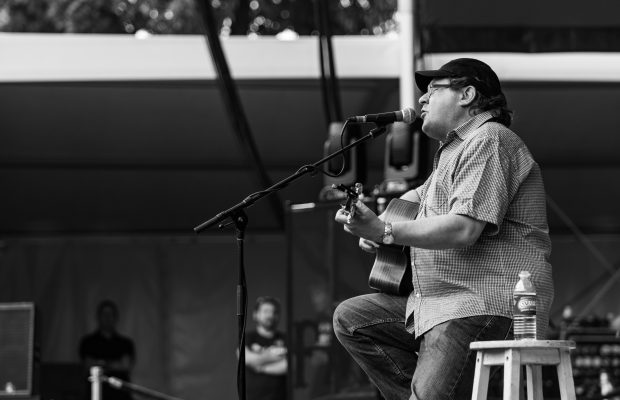 I recently had the pleasure of partaking in a bunch of firsts in my life which included attending an event at Forest Hills Stadium & catching an all Irish punk rock concert. The event was the Flogging Molly & Dropkick Murphys co-headlining tour which featured its lone NYC date at Forest Hills Stadium.
The show was opened up by Irish punk rock legend Jake Burns of Stiff Little Fingers who put on a short yet highly entertaining set that featured a number of classic Stiff Little Fingers tracks including Nobody's Hero much to the delight of the crowd.
What really stood out about Jake's performance was his awesome ability to tell a story that engaged you from beginning to end. While I was shooting, I could not help but start laughing at the story of the "suspect device" and Pete Townsend. You just had to be there to hear it, trust me!