Lauren Ruth Ward 04-23-18 (Live @ Baby's All Right)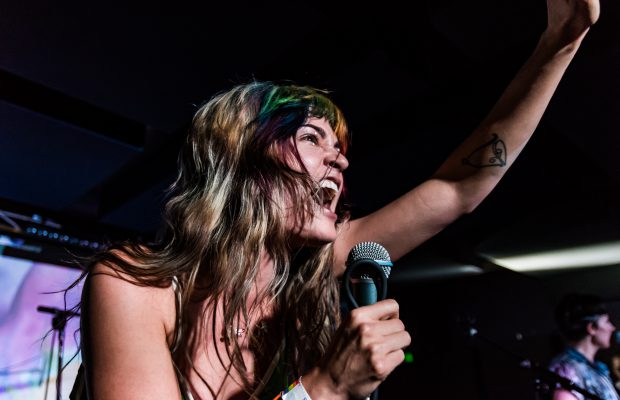 The headline for my recent trip to Baby's All Right was the multi-talented Lauren Ruth Ward. Her east coast swing of dates had her showcasing tracks from her highly acclaimed debut album Well, Hell.
Lauren definitely put on quite the show in her 9 song set as her off the charts energy was on display from the opening seconds. It only took one song before the jacket came off meaning it was really time to put it all out there with aggressive abandon that matched the songs perfectly.
The set opened up with Staff Only, the dark & haunting opening track from Well, Hell. The performance of it on this night definitely raised the intensity compared to the fantastic album version.
Some of my personal favorite songs of the set included Valhalla & Scorpio Season. The latter especially caught my attention as the song hit the spot for me and I found myself listening to it a lot ever since.
While Lauren's energy was off the charts, I did not miss out on the fantastic performances from guitarist & long time writing partner Eduardo Rivera & India Pascucci who absolutely slayed all night.
The packed house loved every minute of their set and even after 9 songs were still chanting for more as Lauren & company captivated their hearts & clearly no one wanted that feeling to end!
Setlist:
Staff Only
Sideways
Make Love To Myself
Did I Offend You?
Blue Collar Sex Kitten
Sheet Stains
Valhalla
Scorpio Season
Well, Hell