NO ICE 06-09-18 (Live @ Gutter Bar)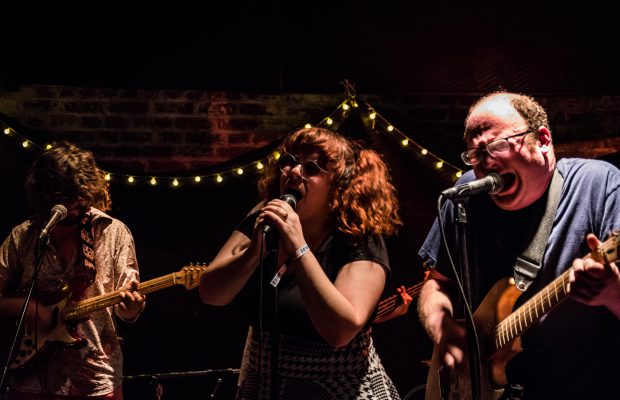 One of my last pieces of business for the 2018 Northside Festival was to head to the Gutter Bar in Williamsburg for the awesome El Goodo Showcase. My main intentions of attending were to see NO ICE & A Deer A Horse.
NO ICE was a band I kept seeing play around Brooklyn a lot but never had the chance to hear or see them. While doing my research leading up to the festival, I came across their Bandcamp & fell in love with the opening track of their last album Come On Feel The NO ICE, called The Cemetery.
So when I arrived a few minutes before they were set to hit the stage, I caught up with lead singer & guitarist Jamie Frey to request the song which he thankfully agreed to play since it was a personal request. He was even nice enough to let me know just before they play it so I could have my camera ready to record it, thanks for the awesome courtesy Jamie!
The band put on a real fun set that had everyone in the crowd highly energized & engaged from the opening seconds. Besides being treated to The Cemetery, we got an awesome performance of All Night about the things we do for love along with the catchy She Laughs At All My Jokes. Much of the set featured songs that I assume will be coming from a future release which judging by this night will be quite the listen!
I enjoyed NO ICE so much that I definitely plan on seeing them a lot more in the near future. Thankfully they are based in Brooklyn which will enable me to do just that & I highly suggest you come along for the ride as well.