Slothrust 06-14-14 (Live @ Baby's All Right)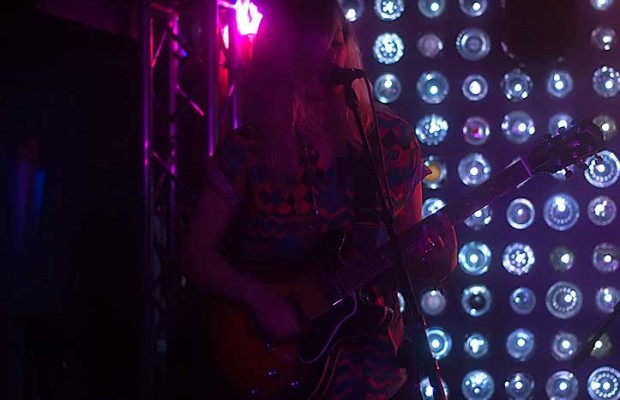 I was pumped for day 3 of the Northside Festival as my first stop of the day had me heading to Baby's All Right to continue my obsession with all things Slothrust as they played the Camper's Rule Records & Cara Bella showcase.
As I always expect, they opened up with another great rendition of Intro which led right into a strong performance of Cubicle.
Next up we had a fun & energetic version of 7:30 AM. I did wonder if the woman from their Shea Stadium show 2 nights earlier was in attendance as I know how much she loves this song.
The set was not as long as usual due to the showcase having a whole day lineup in tow. This actually worked to my advantage as I got to hear my 3 favorite songs in a row to end the show in Enter, Rejoice, And Come In, Magnets Pt. 2 & Crockpot which all sounded fresh & kicked all sorts of ass.
This 3 song portion was by far my favorite moments of Northside for sure. For the record, I would be totally okay if Leah played Magnets Pt. 2 50 times, just saying…  A huge bonus was that I finally got to see Crockpot be used as the finale! Unfortunately I had been recording so much on my iPad that I ran out of room so no video to share. Trust me though, the set was amazing but what else is new from Slothrust who clearly have my musical heart!
P.S. A special thanks to Leah for altering the setlist to play Enter, Rejoice, & And Come In for me!
Setlist:
Intro
Cubicle
7:30 AM
For Marshall
Enter, Rejoice, And Come In
Magnets Pt. 2
Crockpot