The Technicolors 11-15-17 (Live @ Mercury Lounge)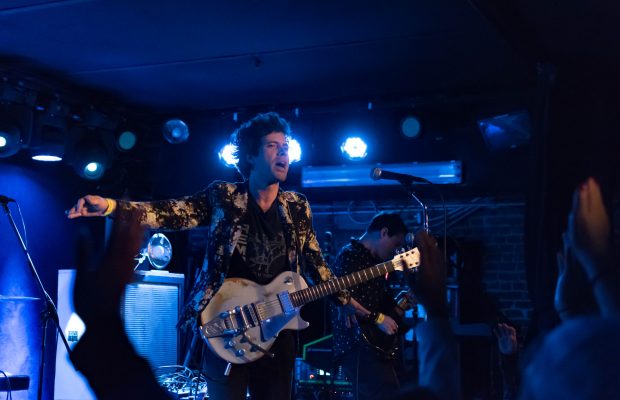 Last Wednesday, I had the pleasure of making a trip into NYC to do press coverage of the sold out early show at Mercury Lounge which featured The Technicolors, Mainland & The Wrecks.
The opener for the bill was The Technicolors led by Phoenix-native guitarist & singer Brennan Smiley. The band hit the stage at 7pm sharp to the delight of the sold out crowd who got wowed by the band's energetic & fun 6 song set.
Out of the gate the band started with Neon Roses, the opening song from their current album Metaphysical. The song was a perfect opener as it got the crowd going from the jump.
My highlight of the set was their awesome performance of Sweat which I highly regret not getting on video. Usually for me to really dig a band's live set, I need at least one song to make me want to hear it on repeat & their performance of this song was the one!
They followed up with a cover of The Troggs classic hit Wild Thing which they did a fantastic job on. Hopefully some of the younger attendees (this was a rare under 21 show at Mercury Lounge) appreciated how good of a cover this was.
The band ended the set with Tonight You Are Mine from their 2015 EP Ultraviolet Disguise. This was a great song to end what was a fantastic set that was extremely well done & received by the sold out audience.
I definitely plan on adding their music to the rotation when I relaunch SurgeFm & look forward to seeing them perform again when they come back to NYC.
Setlist:
Neon Roses
Lilies For Lily
Sweat
Wild Thing
Space Cadet
Tonight You Are Mine