Wild Planes 02-10-18 (Live @ Pianos)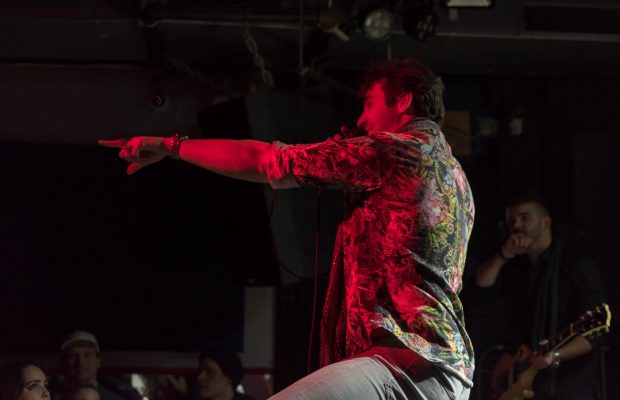 Since I already knew I was heading into the city to see my friend Aly Tadros play, I reached out to fellow IMR writer Carolyn to see if she could find a show we could check out after. After doing some browsing, she suggested we head out to Pianos to check out a band called Wild Planes. I must say she made a fantastic call as they definitely were worth seeing.
I got there towards the end of the False Lights set who I must say sounded really good. I will definitely be checking them out in the near future. Anyhow they finished their set so I made it to the front of a packed room before the Wild Planes hit the stage. As soon as they did, the energy in the room took off & maintained a high level throughout.
The band powered through a fun & high paced set including songs such as Come Over To My House (my personal favorite), Easy & a highly requested encore of Party On X-Mas aka The Christmas Song. They even managed to throw in a fabulous cover of the Little Richard classic Good Golly, Miss Molly.
I definitely became a huge fan of the band after witnessing their set especially since finding out they are from Rockland County, NY, a place that is not only the smallest county in the state but a place I lived for 4 amazing years when I was younger. I have very fond memories of my time spent there.
Check out the official website for Wild Planes by clicking here. Give them a like on Facebook by clicking here & a follow on Twitter by clicking here. In the meantime, check out 4 awesome songs from their set shot in 1080p at 60fps!