Giant Flying Turtles – One Of A Kind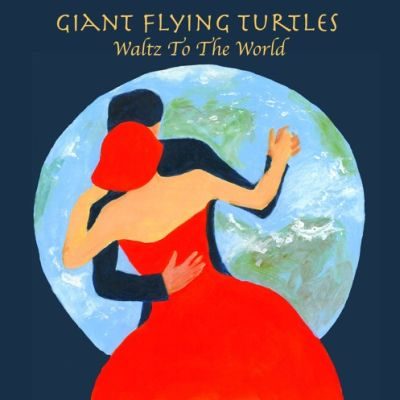 The band name Giant Flying Turtles conjures up quite a surreal image in the mind, and like the wild visuals, the Brooklyn-based band itself creates an experimental sound that mixes rock, blues, jazz, folk, and more into its songs.
Giant Flying Turtles' new album, Waltz To The World, will arrive on September 23rd, a sonic stew that spotlights Johnny Young, Calvin Bennett, TJ Jordan, and Jim Toscano's musical chops, tight interplay, and infectious energy.
One Of A Kind is a hearty and heartfelt sonic slice from the album, an emotive blues and rock combo.  Prog-rock guitar progressions and emphatic opening vocals segue into folk-pop guitar lines and strong harmonies as the vocalist declares, "We're gonna make it / one way or another." Jazzy percussion and lightly dancing piano notes round out the full-flavored number, showcasing that several different musical styles can exist harmoniously with one another.
[soundcloud url="https://soundcloud.com/giant-flying-turtles/04-one-of-a-kind" params="" width=" 100%" height="166″ iframe="true"/]
If you enjoyed One Of A Kind, check out the official website for Giant Flying Turtles by clicking here. Give them a like on Facebook by clicking here & a follow on Twitter by clicking here.