D. Boone Pittman – She Likes The Beach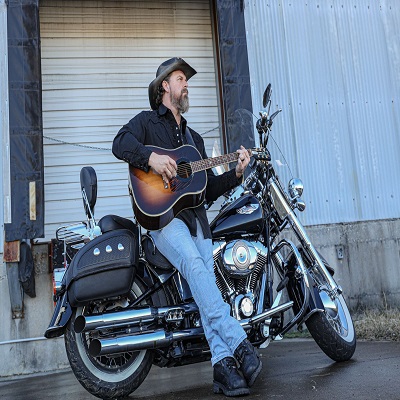 VIDEO: D. Boone Pittman "She Likes the Beach"
Classic Country Lyrics Meld with Americana Sounds for Satisfying Single
Emerging Americana singer-songwriter D. Boone Pittman has released the super fun video for the instantly satisfying single off of his latest album "Emerge", entitled "She Likes the Beach" to his YouTube channel.
WATCH SHE LIKES THE BEACH ON YOUTUBE
With jangling guitars and a vocal delivery reminiscent of giants of the genre like Alan Jackson and Garth Brooks, Pittman first revels in the differences between rural and island life, then laments the possibility of the loss of love. He likes to be amidst the beauty and majesty of the mountain air, while she longs to be immersed in the water and sunning on the sand of the nearest beach. Despite the disparities, their romantic connection keeps the relationship going strong, and in the end compromise saves the day.
Boone Pittman makes Eastern Kentucky seem as mythical, alluring and inviting as any setting that's ever been immortalized in song. We've all come to know and love places because songs have inspired us to daydream about them: Memphis, El Paso, New Orleans, San Francisco, L.A.—from "Sweet Home Alabama" to "the South South Bronx." But the scenery we encounter in Pittman's songs is distinct in that he's not just a troubadour passing through and observing for a night before heading for the next show. In fact, any place would be lucky to have a D. Boone Pittman to reveal its charms, its limitations, its stories, its humanity—its truth—to the world. Having grown up in the Powell County town of Stanton, it's as if the lay of the land has soaked into his bones. And even when he touches on travails—be they his own or the more collective challenges he addresses for all of our benefit—his love of home pours into every note of his rockin' blend of country and bluegrass.
Please visit: https://www.dboonepittman.com/
Facebook
Instagram
Twitter
TikTok
Spotify
YouTube
For More Info, Contact: mike.19thand7th@gmail.com 
For Press Inquiries, Contact: Rick@RickEberleAgency.com