Tabytha Polaris – 7 Spheres Of Light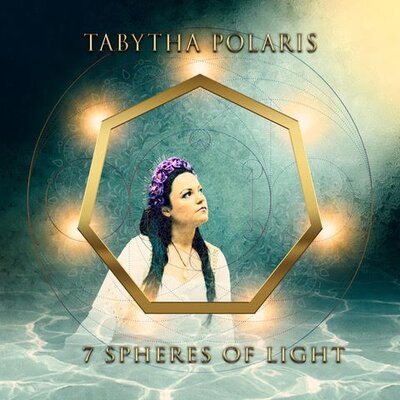 Find Your Higher Self with the 7 Spheres of Light Meditation Album and The Tabytha Polaris Show Podcast
Experience True Positive Energy on a Unique Musical Journey to the Soul and Uplift Your Spirits Listening to Enlightening Conversation
"7 Spheres of Light", the new meditation album from enigmatic musician, lightworker and reiki master healer Tabytha Polaris, is available now on her gorgeous new website!
Listen to "7 Spheres of Light" on the Tabytha Polaris website:
https://www.tabythapolaris.com 
A Franklin Square, Long Island NY native, Tabytha's mission is to expand consciousness, raise the frequency of the planet and fill all hearts with joy. She works towards this by channeling her higher self in music, meditations, books, graphic novels, art and videos. Her latest project available on her website is called 7 Spheres Of Light, a guided meditation album to balance the 7 main chakras.
This passion project includes music, companion videos, an ebook and merchandise that features the project artwork. Keep an eye out for Tabytha's version of the Christmas classics "Silent Night" (which features the Harmonium and Organ) and "O Come, All Ye Faithful" (featuring the Rave Vast Drum and Guitar); each digital single contains the audio mp3 and free music video – available now to download or stream just in time for this Holiday season – at www.TabythaPolaris.com
You can also follow her weekly podcast, The Tabytha Polaris Show, where she interviews other lightworkers and holistic healers who offer various insights. Provocative topics are discussed in the metaphysical, spiritual and alternative health fields. A new episode is released every Tuesday and is available on all podcast platforms such as Spotify, Apply Podcasts, iHeartRadio and Pandora by visiting: The Tabytha Polaris Show Podcast
http://www.thetabythapolarisshow.com
About Tabytha Polaris:
Tabytha Polaris is a singing light warrior who creates high frequency music. Her channeled meditations are infused with specific therapeutic tones and incorporate unique healing instruments such as her Rav Vast drum, crystal singing bowls and harmonium. She also expresses her personal spiritual ascension experience through uplifting original music, that is a unique blend of world, new age and alternative rock genres.
Tabytha is a proud graduate of NYU's Tisch School of The Arts and The Lee Strasberg Theater Institute. By combining her holistic health knowledge and experience as a professional singer, Tabytha has birthed a new musical contemporary sound that works to expand consciousness and entertain simultaneously.
As the owner of Hands In Harmony Holistic Spa for over a decade, she uses her intuitive empathic energy to provide various healing modalities to clients such as Reiki, Sound Frequency Healing and Raindrop Essential Oil Massage. She offers personal appointments in her sacred space in Franklin Square NY.
Tabytha also empowers others by teaching about Young Living Essential Oil products and how to live a happier life by embracing the holistic lifestyle. She is exceptionally gifted at sharing her knowledge of nature's living energy by teaching workshops to help others find health, peace and a deeper spiritual connection in their life.
Tabytha Polaris
Website: https://www.tabythapolaris.com
The Tabytha Polaris Show Podcast:
http://www.thetabythapolarisshow.com
Mail: PO Box 126 Franklin Square NY 11010 USA
Office: Hands In Harmony Holistic Spa 828 Hempstead Tpke suite 3 Franklin Square NY 11010 USA
For Press Inquiries, Contact: Rick@RickEberleAgency.com